Author: Blog Monster Doug
One of the original concepts of this site was to make it a sculpture blog. The idea was this — I would sculpt a monster once a week that was the physical manifestation of problems I was dealing with in life.
This post was originally full of drawings and comments that completely made fun of this somewhat failed attempt, as well as the sculpture that resulted. After writing it I realized that this was neither funny nor fair and although the idea never really came to fruition it was a good one.
The first monster I decided to make was a Looking Back Demon. I made this in honor of my predilection to spend so much of my time looking back at the things I did and (more painfully) didn't do, that I wasn't seeing what was really in front of me and more importantly, not truly engaging in life.
I have heard that the physical act of thinking about a memory actually changes it and the most truly unaltered memory is the one that the brain never consciously recalls. All those events that I tend to dwell on again and again are constantly being revised and moving further and further away from whatever actually happened, turning them more and more into something I have staged in head — my own private Monsterpiece Theater (shout out to Alistair Cookie, yo).
The problem with the sculpture blog idea was the execution. I have to admit I took the idea too literally and ended up sculpting what became the metaphorical equivalent of a swiss army knife.
What was worse was that I spent WAY more time talking about my idea then actually doing it. I found that the idea I was invested in and genuinely excited about became more and more a thing I talked about at parties as a way showing that I was doing something with my artwork. Soon it became a kind of parroting.
The act of talking so much about it somehow allowed me to feel better about not DOING it. Kind of like the memory thing now that I think about it. So we've come full circle — much like the recursive badunkadunk of memory that I have placed on the back of the little guy below.
Here is my Looking Back Demon. He is mine and I have to admit that I kind of like him.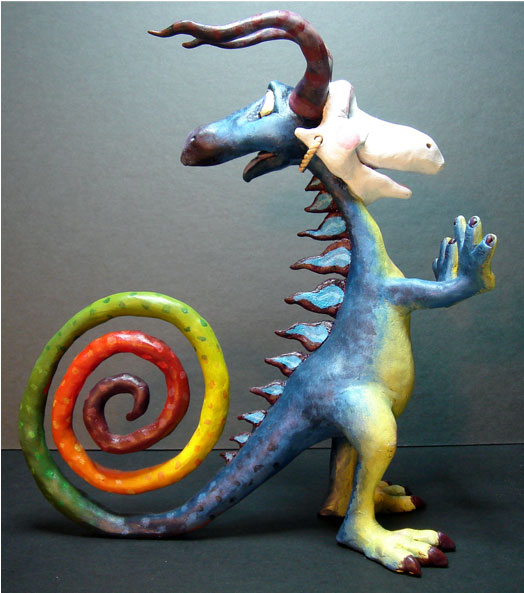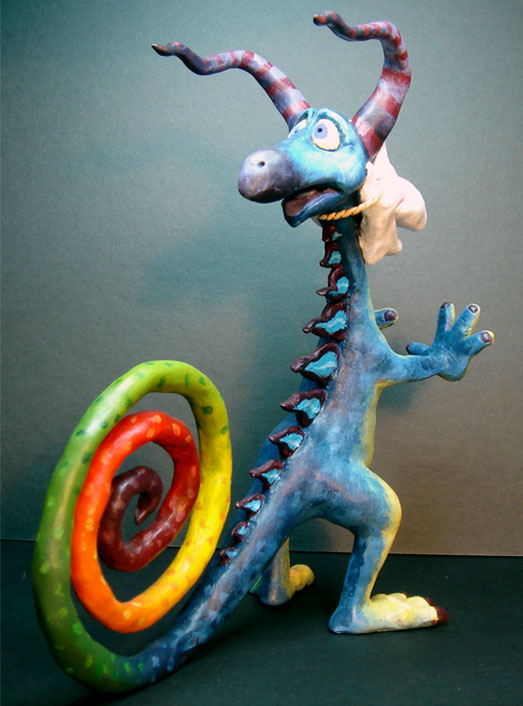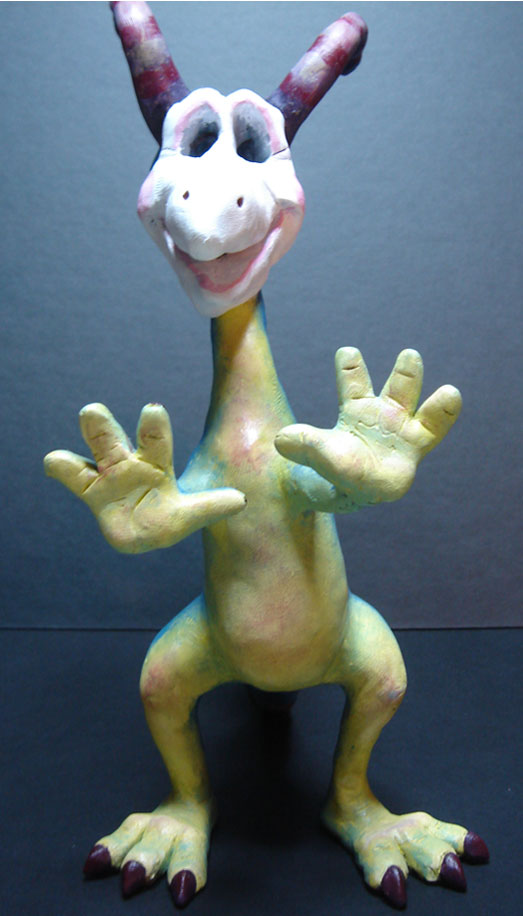 6 Responses to "Sculptural Symbolism and the Recursive Badunkadunk"
Leave a Reply
You must be logged in to post a comment.