Author: Blog Monster Doug
I'm glad to restart this blog with a happy story.
Until recently I felt like I was getting increasingly distant from my art. Then someone very special proposed that I draw some pictures for the non-profit group, ABC's for Global Health.
The group leads medical missions to the Philippines and wanted pictures for the kids they treated to color in that would teach them about healthy living.
Before I knew it, the drawings I created were flown 7,000 miles across the Pacific and being colored in by these super awesome kids!
I feel incredibly lucky and inspired to have had these children color in my illustrations.
It is a wonderful feeling to find that, across the world, my pictures where hanging along the wall of a church—made so beautiful by little hands.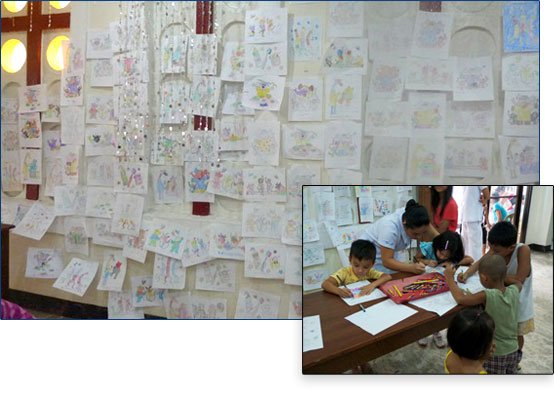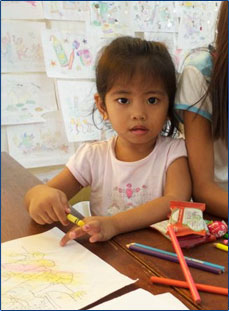 This is just the cutest little girl ever. She is totally rocking the coloring.
I was given some of the pages that had been colored by these kids who turned my drawings into amazing kinder masterpieces. They used the entire Crayola palette in ways I never would have imagined.
I so enjoyed this experience that if you know of any non-profits that need something like this please drop me a line.
Many of the pages I created are shown below.
I hope you have some awesome coloring experiences in your life as well. Its amazing what a box of crayons can do.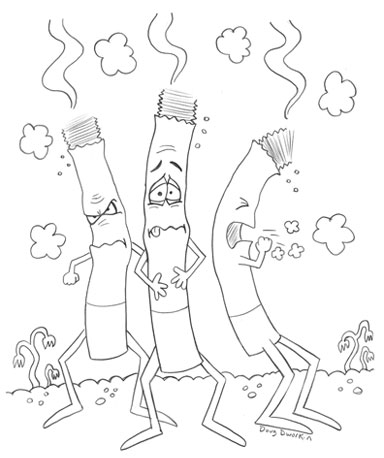 12 Responses to "The Power of Crayons"
Leave a Reply
You must be logged in to post a comment.